Hello, world.
Today's post will likely be rather short because I'm moving out of my apartment today and who's stressed not me. Even so, I wanted to make sure that I posted today, because I love the book I've chosen for today's prompt and I'm procrastinating cleaning what.
DAY 6: A BOOK THAT MAKES ME SAD
Goodreads summary:
It's just a small story really, about among other things: a girl, some words, an accordionist, some fanatical Germans, a Jewish fist-fighter, and quite a lot of thievery. . . .

Set during World War II in Germany, Markus Zusak's groundbreaking new novel is the story of Liesel Meminger, a foster girl living outside of Munich. Liesel scratches out a meager existence for herself by stealing when she encounters something she can't resist–books. With the help of her accordion-playing foster father, she learns to read and shares her stolen books with her neighbors during bombing raids as well as with the Jewish man hidden in her basement before he is marched to Dachau.

This is an unforgettable story about the ability of books to feed the soul.
I rather like sad books; the make me feel alive in an odd way. The Book Thief is one of the saddest and most beautiful books I've ever read. I remember very clearly when I first read it as a young teenager, the aching change that occurred in my heart. I cried and cried, but I knew I would love this book forever.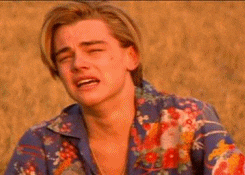 Since I am short on time today, I will just give five short reasons why I love this dear book.
The words
Hans
Rosa
Death
Rudy ("He does something to me, that boy. Every time. It's his only detriment. He steps on my heart. He makes me cry.")
That is all. Please read this book and have a box of Kleenex handy when you do.
yours, Natalie
Tune in tomorrow at noon for the next post!