Hello, world.
I imagine each of you have that one book that makes you happier than anything–that one book that you turn to when life seems rather dark and unwelcoming. Perhaps the pages are yellowed with years of reading, the spine well cracked from the countless times you've opened the book. Whether a new or an old friend, this book knows you as well as you know it.
I know I have a book-friend like this.
DAY 5: A BOOK THAT MAKES ME HAPPY
Goodreads summary:
At birth, Ella is inadvertently cursed by an imprudent young fairy named Lucinda, who bestows on her the "gift" of obedience. Anything anyone tells her to do, Ella must obey. Another girl might have been cowed by this affliction, but not feisty Ella: "Instead of making me docile, Lucinda's curse made a rebel of me. Or perhaps I was that way naturally." When her beloved mother dies, leaving her in the care of a mostly absent and avaricious father, and later, a loathsome stepmother and two treacherous stepsisters, Ella's life and well-being seem to be in grave peril. But her intelligence and saucy nature keep her in good stead as she sets out on a quest for freedom and self-discovery as she tries to track down Lucinda to undo the curse, fending off ogres, befriending elves, and falling in love with a prince along the way. Yes, there is a pumpkin coach, a glass slipper, and a happily ever after, but this is the most remarkable, delightful, and profound version of Cinderella you'll ever read.
Ella Enchanted by Gail Carson Levine is one of the dearest books on the entire earth. (Don't fight me on this.) I call it my sick book–literally, any time I feel ill, I bring out my paperback copy of Ella and read it until my soul feels well again. This is me after reading Ella Enchanted: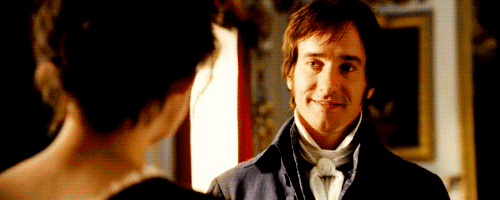 It's such a magical book. How can you not love Ella, the spunkiest, kindest, and loveliest incarnation of Cinderella to ever exist? Ella taught me so much when I was a young girl (and, let's get real, still teaches adult-me). Even though the book is a children's novel, Ella felt, and still feels, like such a real, complex character to me. Throughout her entire life, she faced a difficult struggle with her curse. Despite this, though, Ella never truly lost her hope or courage to move forward. She has her virtues and her flaws, but Ella ultimately proves that being frightened or defeated does not prevent you from being brave and strong at the same time. (This was life-changing to childhood me, the timidest girl in the world.) I love that the major point of the novel is for Ella to learn to love and accept herself, unabashedly and without restraint. Because when we do that, we gain a strength beyond anything (strength enough to break the curse that you've been under your entire life, for example).
Also, we can't talk about Ella Enchanted without discussing the literal perfection that is Ella and Char's relationship. (Talk about #relationshipgoals, am I right?) I love it mostly because it's founded on a real, solid friendship. Unlike in the movie (which is so wrong in so, so many ways), Ella and Char meet at her mother's funeral and slowly create a mutual affection for each other. From the beginning, Char isn't a silly, pompous, ignorant Hugh Dancy, but a responsible, albeit too serious, boy who just wants to do the right thing. So, naturally, when he meets the hilarious and darling Ella, he takes quite a fancy to her. Even so, it takes quite a bit of time for the two to develop romantic feelings for each other, including a year of writing letters (SO ADORABLE, RIGHT?). Even when Ella tries to reject him for his own safety, Char still respects her and loves her so well. "You need not be Ella, if you don't want to be."  (Be still my heart.) If I could have a love like theirs, I'd consider myself lucky.
All in all, Gail Carson Levine created such a piece of perfection with Ella Enchanted. Her retelling is so clever and hearkens to the fairy tale in all the best ways. IT JUST MAKES YOU FEEL SO GOOD PLS READ THIS BOOK IF YOU HAVE NOT BEFORE.
(After writing this, I've convinced myself that I need to reread the book again. Not that I'm complaining.)
Tune in tomorrow at noon for the next post!