Hello, world.
It's been a while since I first posted on this blog, partly because I was busy pulling myself out of the ocean of schoolwork I had around me. But now the spring term is over, and I officially have Too Much Time on my hands. So what better way to busy myself and bolster this blog than with a reading challenge?
For the next thirty days, I will write a daily post discussing my favorite books characters with you all. Exciting, right? I have actually wanted to do this challenge for a good while (and started it once, only to stop on Day 2), so I just hope that this next month will be a lot fun for both of us!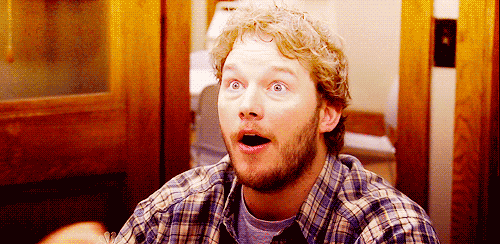 Without further ado,
DAY 1: THE BEST BOOK I READ THIS YEAR
This was actually quite difficult to decide. With July upon us, I've been able to get a fair few books under my belt this year, many of them really, really good. (The  Raven King, anyone?) But as I contemplated which tome deserves the title best, one stood out more than the others.
(And just to clarify my definition of best, I'm talking about this book made me sob for hours best, about this book ripped my soul out best, about this book changed my very being best.)
I'm talking about A Monster Calls by Patrick Ness.
Here is the summary from Goodreads:
The monster showed up after midnight. As they do.

But it isn't the monster Conor's been expecting. He's been expecting the one from his nightmare, the one he's had nearly every night since his mother started her treatments, the one with the darkness and the wind and the screaming…

This monster is something different, though. Something ancient, something wild. And it wants the most dangerous thing of all from Conor.

It wants the truth.
I had never forayed into Ness's books before, although I have heard many good things about them. However, my older sister, an ace librarian, had been telling me for weeks that I just had to read A Monster Calls. She told me that it was lovely and whimsical and sad–so very, very sad. I think that was the thing that kept me away for so long; I was never quite in the mood to have my heart broken.
Then, a few weeks ago, I got into one of my melancholy moods and thought, I'm ready to be broken.
I read the book in a couple sittings, although it could easily be done in one. The book is quite short and also illustrated (by the spectacular Jim Kay, no less), which makes thumbing through the pages a breeze.
Once I was just over halfway through, however, I had to read until I finished the ending.
THE ENDING.
(I see you, Ten.)
I cry on a pretty regular basis, but I can honestly say this book made me cry more than any other book in the world. The way Ness treats the nature of truth and loss and heart-wrenching secrets felt so real and so true and so important. (Even typing this, I tear up a little bit thinking about it.) I felt Conor's fears and longings echo in my own heart, which made his sufferings all the more real for me. I felt exposed in the best possible way.
Also, the monster. What a magnificent creature. As a major folklore addict, I really appreciated the mythic portrayal of the monster, tapping into those centuries-old literary devices. He was sage and caring, ancient and terrible. The monster was the creature we all know exists somewhere in the world. His stories seemed like they had been told before and would one day be told again.
Everyone should just read this book so you can be sad, but also happy, but mostly sad.
Tune in tomorrow at noon for the next post!